Making a negligence claim against a surveyor
For expert help with making a negligence claim against a surveyor contact us for a free case assessment and details of no win, no fee funding.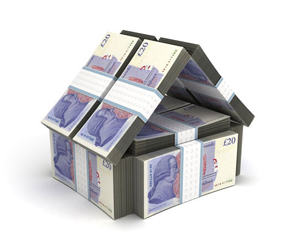 Claims against surveyors fall within the area of law known as professional egligence. You can bring a claim against a surveyor for professional negligence if the surveyor breaches the duty of care owed to you. For example, if a surveyor makes a mistake on a structural survey, or a valuaton error. If a breach of duty occurs then you can make a negligence claim against the surveyor for compensation for the financial loss suffered by you as a result of the surveyor's breach.
Types of survey
The extent of the duty of care owed by a surveyor will vary from case to case and the nature of the survey or service that has been provided. The possibility of making a compensation claim against a surveyor for negligence can increase depending on how thorough and detailed the surveyor's report is. The following are the most popular types of surveyor reports, each of which raises different issues when consideration is given to whether a surveyor has been negligent in relation to a survey:
Full Structural Survey
The most detailed property report is a full structural survey. These are the most expensive surveys and the highest standard is expected from surveyors preparing these reports. As such, this is the most common type of compensation claim made.
Mortgage Valuation
The least detailed report is a simple mortgage valuation. These reports usually contain very little information relating to the structure and condition of the property, and consequently the chances that the surveyor has breached his duty of care (and that there is an actionable claim) is less likely. Nevertheless surveyors do get mortgage valuations wrong and we have successfully recovered compensation for our clients in these cases.
Home Buyers Report
Sitting between the simple mortgage valuation and the full structural survey is the Home Buyers Report. This is not as detailed as the full structural survey, but they are nevertheless comprehensive documents which often give rise to claims.
The role of expert evidence
Whatever type of survey was provided, most claims will require some form of evidence from an independent surveyor. Professional negligence solicitors call this 'expert evidence' and it is particularly important in surveyors compensation claims. We are highly experienced in dealing with expert witnesses and are able to locate top quality experts throughout the UK.
Surveyors negligence case studies
For more information about making a surveyor negligence claim and details of some of the claims we have succeeded on please follow the following links:
How we can help
We are always happy to provide a free assessment of any potential surveyor negligence claim. Just call freephone 0333 888 0403 or email [email protected] and our professional negligence solicitors will assess your surveyor negligence claim.